Vet Care for Reptiles & Amphibians
From geckos, tortoises, lizards and snakes to frogs, salamanders and newts, reptiles and amphibians are sought after by many animal lovers who are seeking a unique, challenging and rewarding lifelong companion. 
Many of these species require specialized consideration and care, from the kinds of environments they need to live in, to their diet, safety concerns and compliance with local laws. These pets are banned in certain areas of the country. 
At Des Moines Veterinary Hospital, our team of skilled professionals is well-trained in caring for reptiles and amphibians.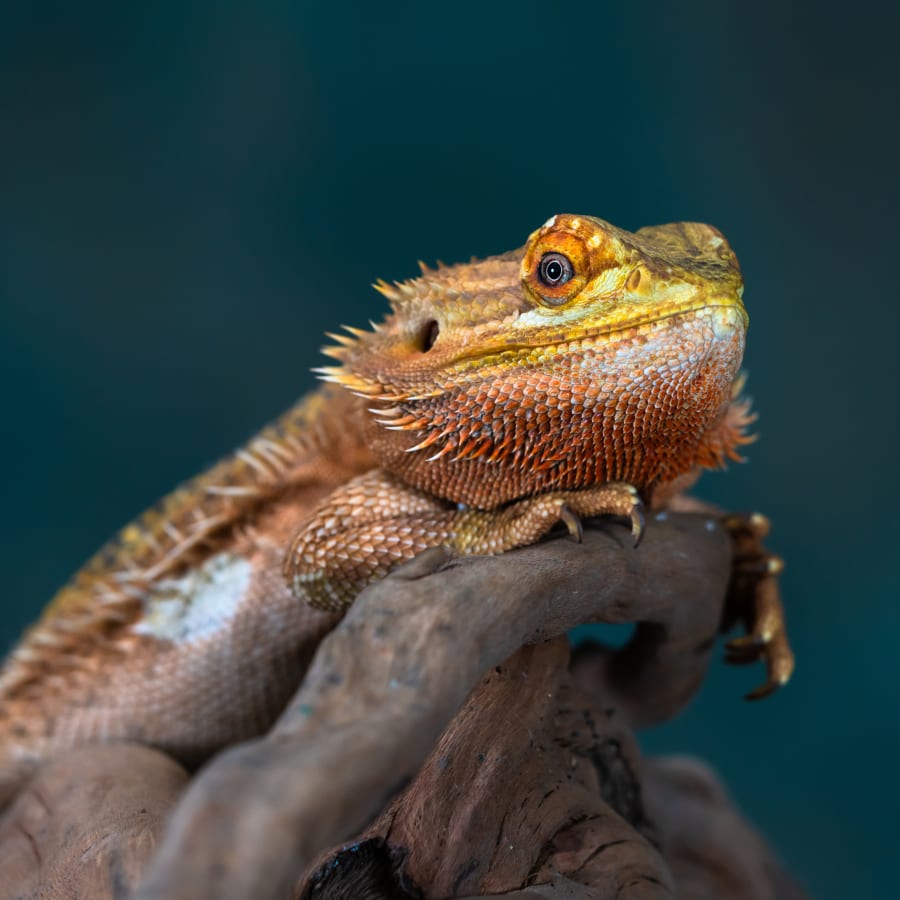 Experienced Care for Reptiles
Care for reptiles is a specialized area of veterinary medicine and most general vets don't have the specialized knowledge and experience that is required to care for these unique species and meet their particular needs. 
Our team is dedicated to providing comprehensive, proper care for your reptile friends, whether it's a routine appointment or emergency visit to address an illness or condition.
FAQs for Reptile & Amphibian Care
What are reptiles?

Reptiles are air-breathing vertebrates. Covered in special skin made of bony plates, hard scales or a combination of both, they regularly shed an outer layer of skin. These can include iguanas, tortoises, lizards, turtles, snakes and more.

To give your pet reptile the best chance at a healthy life, habitat and diet must be meticulously maintained. Preventive care is critical.

What are amphibians?

Amphibians are vertebrates that breathe air and can both breathe and absorb water through their very thin skin. These sensitive creatures are cold-blooded and require very specific living conditions. This is why, in the wild, salamanders, frogs and other amphibians are first to feel the effects of contamination or environmental disruptions.

To give your pet amphibian their best chance at lifelong health, their diet and habitat must be meticulously maintained. To this end, the preventative care offered at Des Moines Veterinary Hospital is key.

What can I expect at my appointment?

Routine veterinary care is critical to helping your reptilian friend live a long, healthy life. A physical exam and any required diagnostic tests will be completed at each visit. 

Appropriate preventive care will also be administered. Finally, the veterinarian will dedicate time to answering any questions you may have about your exotic pet's health, nutrition, at-home care or other aspects of ownership.