Vet Care for Fish
From bettas, goldfish, angelfish, and catfish to guppies, mollies, and swordtails, fish are sought after by many animal lovers who are seeking a unique, challenging, and rewarding companion. 
Fish normally require special consideration and care, from the kinds of environments they need to live in, to their diet and safety concerns. Each species requires appropriate lighting, balanced nutrition and consideration for their unique needs.
At our animal hospital in Des Moines, our team of skilled professionals is well-trained in caring for fish, identifying health concerns and addressing any questions you may have.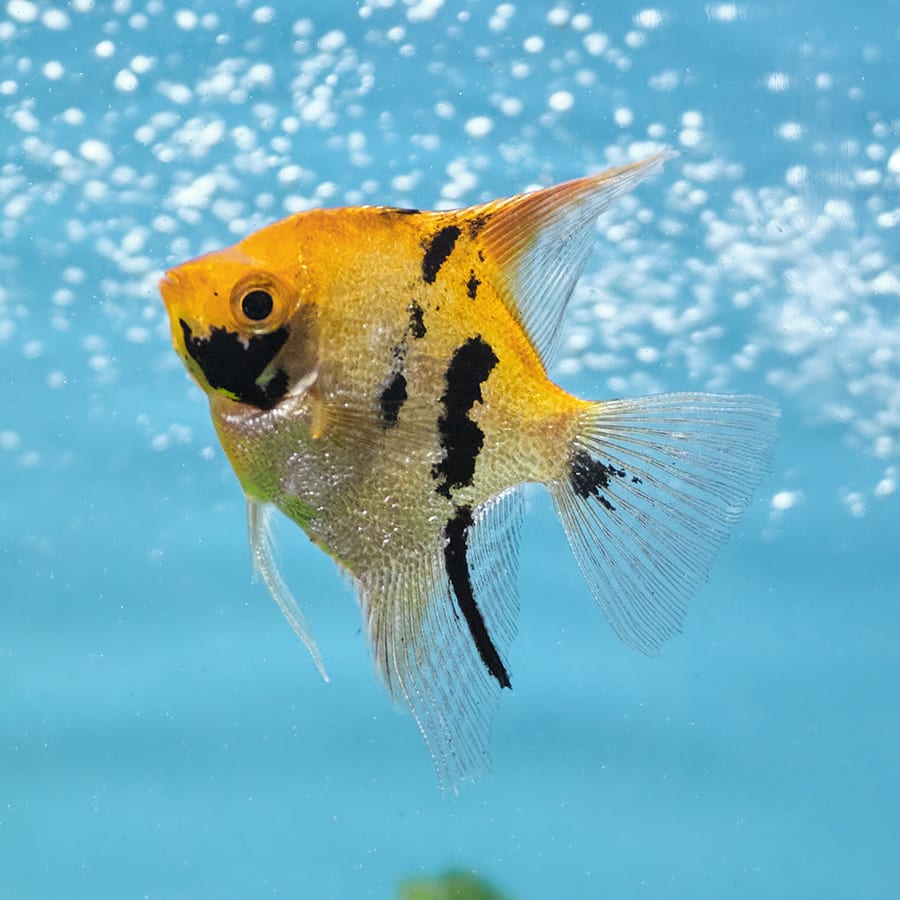 In-Office and At-Home Care for Fish
You put time, energy and love into caring for your fish. We can help ensure they get the veterinary care they need to thrive. 
We offer all the tools you'll need to keep your fish healthy, from guidance and advice to physical exams, water quality testing and surgical procedures for all types of fish.
Our vets can assess your fish and tank here at our clinic, or we can come to your Des Moines, Seattle, Federal Way, or Tacoma home to offer pond or tank-side service.
Veterinary Services for Fish
At Des Moines Veterinary Hospital, you'll find the services, knowledge and expertise you'll need to keep your pet healthy, including physical exams, water quality testing, and surgery.
Physical Exams

Just like a cat or dog, a single fish can be picked out for an exam. Sometimes, a little sedation is needed to make the exam less stressful for our fish patients.

Water Quality Testing

Clean water is the most important thing you can have to keep your fish healthy because the quality of the water has a direct effect on the health of the fish.

Surgery

Even a fish can undergo surgery. In fact, like in cats and dogs, it's sometimes even necessary to remove masses, repair skin lacerations, and remove foreign objects from the stomach.